Wellness Care In Dallas, TX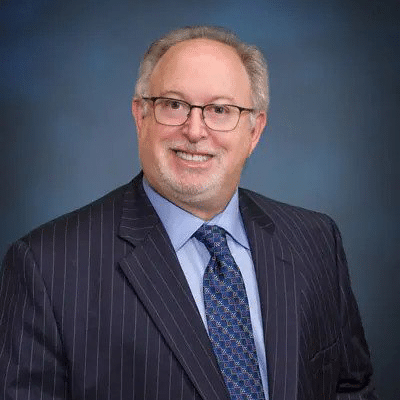 Wellness Care Is Important
Wellness care is understanding that every aspect of your life matters and that your well-being is seen as a function of the whole component.
These aspects include the following:
Emotional well-being.

Intellectual well-being.

Physical well-being.

Social well-being.

Financial well-being.

Occupational well-being.

Environmental well-being.
Therefore, wellness care simply means taking proactive and intentional measures about your entire well-being.
The World Health Organization defines wellness as the state of complete well-being, both socially, physically, and mentally. As such, it goes beyond just being free of disease or infirmity.
This is why wellness care in Dallas is of great importance to us at Trinity Mills Chiropractic. Here, we provide our patients with services that take into consideration their entire well-being. How Lifestyle Affects Overall Wellness In City
All aspects of our lives are intertwined. The decisions we make, or actions we take, elicit either a positive or negative culminated effect. 
Our lifestyle choices set the foundation for the tone of overall health. As such, the personal decisions on work, food, fitness, occupation, relationships, social activities, and so on determine the state of your mental, social, and physical well-being. Let's take a look at a few examples:
Food plays an integral role in how our body systems function and respond to emotional distress or threat of infections.
That is why at Dallas wellness clinic, we also advise patients on dietary choices and meal plans to attain nutritional balance.
Healthy eating will boost your immune system and help you fight diseases, heal faster, stay fit, and improve your emotional wellbeing.
Regular exercise is not only important for physical fitness; it is also great for emotional and intellectual well-being. This is because exercising stimulates the release of endorphins, which keep you alert, happy, and motivated.
On the other hand, poor lifestyle choices like smoking, excessive alcohol intake, toxic relationships, sedentary lifestyle, unprotected sex, lack of adequate rest, addiction of any kind can ruin your overall well-being.
Why We Need Wellness Care In Dallas
As globalization, industrialization, and technology continue to grow, people worldwide are exposed to novel challenges that often affect stress levels.
More people are beginning to suffer from depression, panic attacks, insomnia, anxiety, and emotional trauma. These are often related to environmental pollution, technology use, and increased security risks in modern cities. This is why wellness care is essential to us in Dallas. Giving people's wellness top priority helps  increase a town's productivity and social development.
What Is Functional Medicine?
Functional medicine in Dallas is a treatment approach that individualizes patient care by addressing each patient's unique condition and history. It is specific to the patient and addresses the actual cause of the patient's complaints.
Functional medicine doesn't just treat the patients' symptoms and send them home. It looks to address the condition from the root cause so that healing is effective and long-lasting.
In that sense, the functional medicine strategy sees the patient as a sum of their lifestyle choices, biochemical makeup, genetic framework, and emotional system.
What Are The Advantages Of Functional Medicine?
Functional Medicine is a model that we embrace at Trinity Mills Chiropractic because it defines our mission. This is because this technique has been found to have the following advantages:
It promotes optimal wellness through evidence-based medicine.
It helps scientists and medical practitioners to understand how complex diseases are and how they differ from individual to individual.
Treatment through this method brings long-lasting results.
It helps medical practitioners to work as a unit.
It ensures that healthcare professionals become very familiar with patients' conditions.
Reduced mortality rates.
Reduced cost of healthcare.
A decline in chronic diseases.
How Trinity Mills Chiropractic Can help with wellness care in Dallas, TX
Trinity Mills Chiropractic is the top chiropractic clinic in Dallas for wellness care. Dr. Mark Harris DC is a highly rated chiropractor in Dallas and specializes in wellness care. He has been practicing for over 10 years in Dallas. 
Trinity Mills Chiropractic serves the following cities:
Dallas
Carrollton
Farmers Branch
Addison
Plano
Frisco
Call us today if you wish to experience the best wellness care in Dallas.
Awards & Recognitions | Trinity Mills Chiropractic
Verified Reviews | Trinity Mills Chiropractic
Contact us for ongoing wellness care.