Lower Back Pain Treatment In Dallas, TX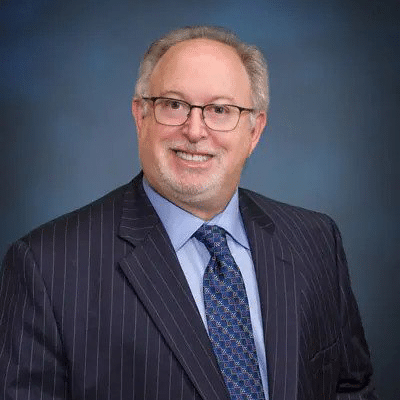 Do you suffer from back pain in Dallas? Have you or anyone around you recently complained of an uncomfortable feeling in your back or waist? Well, you shouldn't ignore it! This article may just be a life-saver!
Back Pain affects a lot of people around the world. There are different types of back pain that can either be in your lower, middle, or upper back and range from mild to severe pain, which can be highly disabling. Back pain can lead to various other health issues. Unfortunately, many people experience back pain in Dallas as they become older because of events that occurred when they were younger. As expected, this can lead to chronic back pain. Back Pain is any form of an uncomfortable physical feeling in the back or spine. It is also commonly referred to as backache. The human back (vertebrae held together by spongy discs) comprises of four main divisions:
The neck, known as the cervical spine;
The upper and middle back, also known as the thoracic spine.
The lower back area is known as the lumbar spine.
Pain can originate from any of these areas. Chronic back pain can occur when the source of discomfort is left untreated and the body changes the way it communicates with the brain.  Lower back pain or lumbago is the most common form of backache.
Sometimes, back pain in the lower back can simply be a mildly uncomfortable feeling. At other times, it is a severe aching, burning, tingling sensation radiating all over the back and sometimes refers to the arms and legs. Some of the back pain symptoms include:
A sudden feeling of numbness in any part of the back.

Tingling sensation in the back.

Radiating pain in the neck, low back, arms and legs.

Being unable to stand straight without shooting pain.

Reduced back flexibility.

Muscle spasms.

Unable to walk upright without experiencing pain in the back.

Weakness in the legs.  In some severe cases, the inability to sit up at all.
What are the common causes of back pain?
Back Pain can be a result of a wide range of factors. The good news is that back pain is not usually due to a significant underlying disease condition. According to back pain specialists, back pain is often a result of a lifestyle that causes microtrauma to the muscles surrounding the vertebrae. They include the following:
Sedentary lifestyle 

Heavy lifting 

Bad sleeping posture 

Repetitive movements

Prolonged sitting
Long term problems due to ignoring back pain
You should not ignore lumbar spine pain. It is essential to listen to your body and seek help immediately as back pain can worsen and, in some cases, can lead to a permanent disability with issues such as these:
Degenerative joint disease 

Herniated disc 

Loss of bladder control 

Depression

Foot drop

Major problems sleeping
When do you need back pain treatment?
As a general rule, you need to see a Dallas chiropractor when symptoms have persisted a few days or become severe. Also, you should seek a back pain doctor when:
The pain is radiating to your arms and legs, mostly below the knee.
The pain does not resolve with rest or home remedies like OTC pain medications or ointments.
The pain causes loss of body weight.
The pain causes a feeling of weakness or numbness in the lower limbs.
The pain is a result of trauma due to a fall, an accident, or a blow.
Back Pain Treatment in Dallas
We have great news for you! Back pain treatment in Dallas most likely doesn't require surgery. Over 90% of all lower back pain can be managed with non-invasive treatment. Our back pain specialists are skilled in very effective chiropractic techniques like:
Spinal manipulation or adjustments: These are techniques for adjusting fixated or misaligned joints called a subluxation. The goal is to return subluxated joints to normal position and function. Spinal adjustments also restore a decreased range of motion and reduce inflammation.
Joint Mobilization: This technique involves low-velocity stretching and movement of the joints and muscles to improve the motion range.
These treatments can bring instant chronic back pain relief you have been enduring for so long.
Immediate pain relief for back pain at home
Back pain should be checked by a chiropractor as soon as possible to avoid long term problems. While waiting for an appointment, the following is recommended:
Applying a cold compress on the pain area following a fall.
Using topical ointments that have pain-relieving components.
Avoid lifting heavy objects.
Avoid heavy exercising and stretching routines.
How Trinity Mills Chiropractic Can help in Back Pain treatment in Dallas, TX
Trinity Mills Chiropractic is the top chiropractic clinic in Dallas for back pain treatments. Dr. Mark Harris DC is a highly rated chiropractor in Dallas and specializes in treating back pain. He has been practicing for over 10 years in Dallas.
Awards & Recognitions | Trinity Mills Chiropractic
Verified Reviews | Trinity Mills Chiropractic
How do we treat lower back pain?
Frequently Asked Questions About Lower Back Pain
Your
lower back pain
in
Dallas
is severe if:
It has lasted longer than ten days.

Unable to sleep.

It causes a fever.

It leads to radiating pain in the arms or legs.

It causes a loss of bladder control.

Sudden weight loss.
While chiropractic care helps address underlying reasons for back pain, The best medicine for backache is often a lifestyle change. Quit smoking, eat right, sit properly (avoid prolonged sitting when possible), adopt daily stretching exercises, avoid lifting heavy objects, and avoid sleeping on your stomach.
Yes, you should see a doctor, specifically a chiropractor. You should visit a chiropractor if the back pain has lasted longer than a few days, or your symptoms are worsening. You should also see a chiropractor immediately for lower back pain treatment if your back problems are due to trauma, e.g. a fall or blow to your neck or back.
It can also be reduced with stretching exercises, cold and warm compresses, pain-relieving OTC medications, and ointments. Additionally, good food and an ergonomically correct office workstation may be helpful.