Car Accident / Whiplash
Pain Treatment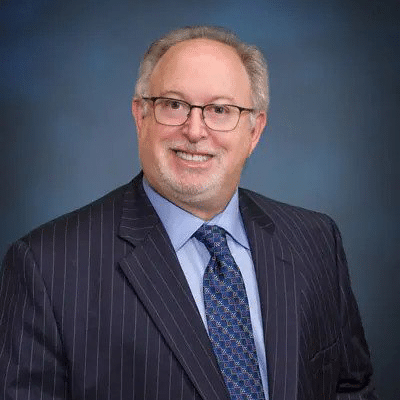 Whiplash treatment in Dallas, TX
Whiplash/auto accident injury is quite common, with over 2 million reported every year.
Let's find out the causes, symptoms, and treatment modalities, especially in Dallas.
Whiplash results from a neck injury due to sprain or strain when the neck suddenly moves backward and then forward.
This movement is usually forceful and rapid and leads to an overstretching and micro-tearing of the ligaments and muscles in the neck and upper back.
Whiplash Treatment in Dallas?
Chiropractic Treatment measures for whiplash in Dallas vary from conventional medical approaches to alternative medicine measures with the sole purpose of pain management and restoration of normal motion range in the neck and back. SYMPTOMS OF WHIPLASH/ AUTO ACCIDENTS INJURY
A patient may experience any of the following whiplash symptoms depending on the severity of the injury.
A stiff neck with pain that tends to get worse with movement.
Loss of neck and back range of motion.
Headaches that tend to start at the skull base.
Tingling or a numb feeling in the arms.
Tenderness and pain in the upper back, arms, or shoulder.
Fatigue with dizziness.
OTHER SYMPTOMS Although LESS FREQUENT INCLUDE
Some uncommon Whiplash symptoms in Dallas include:
Short term memory problems
Ringing in the ears(tinnitus)
Irritability
Sleep disturbances
Depression
Difficulty concentrating
Blurred vision
CAUSES OF AUTO ACCIDENTS INJURY / WHIPLASH
The following traumatic events may lead to a whiplash injury:
Automobile accidents where rear-end accidents are the most common culprit.
Physical violence with assault like punches and violent shaking.
Certain sports where there is sudden and forceful contact amongst players like in football.
LONG-TERM PROBLEMS THAT CAN HAPPEN DUE TO IGNORING AUTO ACCIDENTS INJURY / WHIPLASH
Whiplash injuries are not to be ignored. It requires immediate treatment by a health care professional like a car accident chiropractor.
Auto accident injuries can lead to chronic pain or even permanent disability if ignored for days or weeks. 
The possible problems of an untreated whiplash injury include:
Vertigo
Tingling sensation in the hands and fingers
Permanent stiffness and pain in the neck
Vertebrae misalignment
Chronic headaches
Degenerative disc disease
CHIROPRACTIC TREATMENT FOR WHIPLASH
Following a physical injury or auto accident, it is essential to get a diagnosis and consultation for Whiplash at a chiropractic clinic in Dallas.
The extent of a Whiplash injury can be determined using imaging tests. Chiropractors recommend treatment based on the extent of the Whiplash injuries. Chiropractic whiplash treatment in Dallas is often your best bet for a successful result.
A certified car accident chiropractor will combine several Whiplash treatment measures for optimal results.
Self Care
Self-care of car accident injury includes ice packs and physical exercise like stretches for the muscles and joints.
Medications
Patients sometimes use over-the-counter pain relievers, but it is more important to treat the underlying cause. Common pain medications include analgesic, nonsteroidal anti-inflammatory drugs, muscle relaxant and narcotic.
Therapies
Car accident treatment is provided by a chiropractor experienced in treating car accident patients. The chiropractic treatment techniques include manipulations, stretching, physical therapy and massage.
DOES MEDICAL INSURANCE COVER TREATMENT FOR AUTO ACCIDENTS INJURY / WHIPLASH?
Some medical insurance packages cover cervical whiplash injury treatment  in Dallas, TX, mostly diagnostic and aftercare costs. Talk to your doctor or health insurance provider about this.
How Trinity Mills Chiropractic Can help in Whiplash / auto car accident treatment in Dallas, TX
Trinity Mills Chiropractic is the top chiropractic clinic in Dallas for whiplash / Auto car accident treatments. Dr. Mark Harris DC is a highly rated chiropractor in Dallas and specializes in treating whiplash / Auto car accident pain. He has been practicing for over 10 years in Dallas. 
Trinity Mills Chiropractic serves the following cities:
Dallas
Carrollton
Farmers Branch
Addison
Plano
Frisco
Call us today if you are experiencing Whiplash / Auto car accident pain in Dallas.
Request an appointment online by calling us on +1 (972) 380-6977
You can also use the online booking tool below
How do we treat Auto Accident injuries?
Other services to look at
FREQUENTLY ASKED QUESTIONS ABOUT Auto Accident injuries
Do Dallas chiropractors treat whiplash?
Yes. Various Dallas Chiropractors are experienced car accident chiropractors. These Whiplash chiropractors specialize in providing professional care for patients with whiplash injuries.
How long does it take for neck whiplash to heal?
Whiplash injuries are caused by neck strain or sprain. With proper chiropractic care, these injuries can be treated within a few weeks to a couple of months, mainly when the patient follows the appropriate treatment plan.
Yes, you can heal from whiplash injuries. With adequate treatment by a car accident chiropractor in Dallas and self-care, you will regain a standard neck and back range of motion.
How can I speed up my whiplash recovery?
Early intervention with chiropractic treatment helps speed up recovery time. Pain medications, either oral or topical, may help provide temporary relief but do not treat whiplash injury itself.
Is it normal to throw up after a car accident?
Feeling nauseous or vomiting after a car crash is expected due to accident-induced vertigo or concussion. After an automobile accident, vomiting can also be a serious pointer that you have an internal injury or a severe whiplash.
How long does it take to recover from soft tissue injury?
Recovery from whiplash injury is dependent on the type of soft tissue injury as they are divided into different grades. Grade 1 soft tissue injuries may require a recovery period of four to six weeks. Grades 2 and 3 may take even longer.
Can you get a concussion from a minor car accident?
The sudden and forceful movement involved in car crashes, even the minor ones, can lead to the rapid backward and then the forward movement of the neck and head. This can cause both whiplash and concussion.
What are the less frequent symptoms that include but are not limited to whiplash/auto car accident injury?
Besides whiplash after car accidents, other auto crash symptoms are vertigo, nausea and vomiting, blurry vision, conclusion, inflammation, numbness, jaw pain, memory fog, emotional changes, and ringing in the ears.