Massage Therapy In Dallas, TX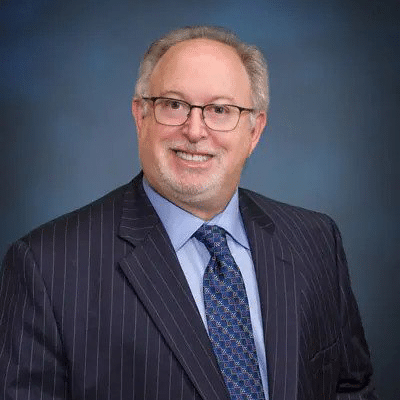 Massage Therapy Specialist
Many people do not associate massage with healing, nor as a tool for treating various health conditions.
However, over the past decade, massage therapy in Dallas has grown in popularity and has become the mainstream treatment for many health conditions.
Read on to find out more about the science behind massage therapy and the various types of this technique that there are.
Massage in Dallas is an integral part of chiropractic care for adults and children. It sure goes beyond back rubs. It is a professional, carefully done procedure that requires a deep understanding of functional human anatomy.
So what then is massage?
Massage therapy involves manipulating the soft tissues of the body to relieve tension, pain, strain, and inflammation.
Massage therapy in Dallas has been applied in rehabilitation, pain management, treatment of diseases, and to promote general wellness.
Type of Massage Therapy in Dallas
The use of massage therapy to relieve stress and treat diseases can be traced back to thousands of years in countries like Egypt, China, and Turkey. Eventually, the knowledge and practice of massage therapy found its way to European countries like Sweden and slowly became employed all over the world. Hence the proliferation of massage centers around the globe.
Therapeutic Stone Massage
Sometimes, the poor blood supply to certain parts of our body leads to poor functioning, stress, and disease.
Therefore the goal of the therapeutic stone massage is to increase blood circulation in the body to improve general well-being.
It employs the use of therapeutic stones all over the body. It is a gentle and profoundly relaxing process lasting 60-90 minutes.
Core Body Balancing Massage
This therapy is an essential part of most rehabilitation processes. It involves a therapeutic stretching process to improve or increase the mobility of parts of the body. The goal is to restore core body balance and flexibility.
It is used as a treatment for injuries sustained, especially for those involved in active sports. It helps to address pain sensations in a deeply relaxing process. Active Release Sports massage is a type of Core Body Balancing Massage. You can select between a 30 minute or 60 minute massage session.
The goal of this therapy is to increase blood circulation around the body to relieve tension in the muscles and treat inflammation. It employs the use of firm but gentle pressure, manipulation techniques, and defined strokes all over the body. A massage session will last 60-90 minutes.
It combines various kinds of techniques, including:
Trigger point therapy
Active Release Sports massage
Stretching techniques
This is also known as zone massage. It involves applying firm but gentle massage and manipulation techniques to specific points in the feet to increase strength, activity, blood supply, and energy flow. Generally, a massage session lasts 30-60 minutes.
This is also referred to as traditional massage therapy because it is one of the most commonly offered techniques worldwide. A typical massage session lasts 60-90 minutes.
This is a deeply relaxing and tension relieving therapy that employs long, gentle, and firm strokes all over the body. The primary goal is to alleviate muscle adhesion or knots to relieve stress and induce sleep. Aromatherapy (the application of flavourful essential oils) is also used here.
Relaxing Back, Neck, And Shoulder Massage
This is a profoundly relaxing and relaxation-inducing technique targeted to the back, neck, and shoulder. When you're deeply stressed or in pain, the muscles of the back, neck, and shoulder often take the most hit, forming knots. With a firm but gentle kneading process that involves aromatherapy, this technique leaves you feeling revitalized. Each session lasts about 30 minutes.
This technique is also known as prenatal massage. The journey of pregnancy is a very stressful one, with hormonal overload and several body changes. Hence the need for regular and deeply relaxing massage therapy.
It is a very safe and gentle process that helps to relieve fatigue, promote blood circulation, and treat skin bloating, symptoms that are associated with pregnancy. Overall, Mellow Mama ensures general wellness during pregnancy and better sleep and each session lasts 30-60 minutes.
CUPPING MASSAGE
This is a popular massage technique in Asia. It employs heated cups on the body's strategic points to promote blood circulation, cell repair, and relieve tension. A session can be as short as 10 minutes or last 30 minutes and longer.
CRANIAL SACRAL MASSAGE
This massage therapy involves gentle kneading and manipulation techniques to relieve compression in the facial and spinal muscles. It helps to treat migraines, neck pain, whiplash, scoliosis, etc with each session lasting 45-60 minutes.
How Trinity Mills Chiropractic Can help with the best massage treatment in Dallas, TX
Trinity Mills Chiropractic is the top chiropractic clinic in Dallas for massage treatments. Dr. Mark Harris DC is a highly rated chiropractor in Dallas and specializes in massage treatment. He has been practicing for over 10 years in Dallas. 
Trinity Mills Chiropractic serves the following cities:
Dallas
Carrollton
Farmers Branch
Addison
Plano
Frisco
Call us today if you wish to experience the best massage treatment in Dallas.
Awards & Recognitions | Trinity Mills Chiropractic
Verified Reviews | Trinity Mills Chiropractic
Request an appointment online by calling us on 469-908-3381
You can also use the online booking tool below
LET US HELP YOU WITH MASSAGE TRERAPY